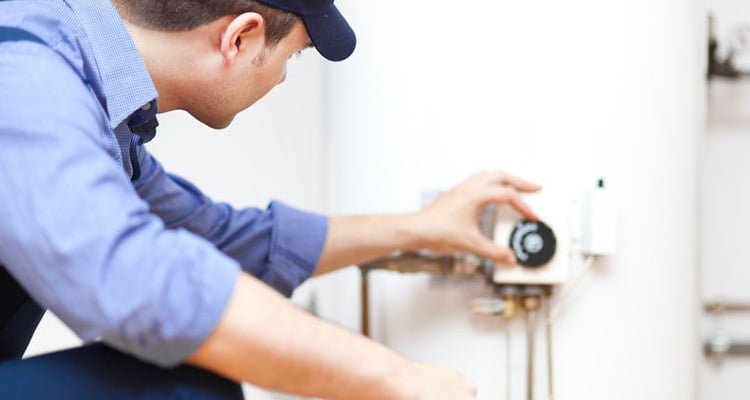 Hot water is essential for every home. The installation process of a water heater is quite complicated compared to installing other household appliances. This is because multiple connections are required. Water heaters require electrical connections, and cold and hot water pipes.
When someone needs a new water heater, most hire a technician or plumber to do the job. If you've never connected a water heater before, there are several important benefits of considering an experienced professional to install your water heater rather than installing it yourself. If you have a broken water heater that needs to be repaired or replaced, a 24/7 plumbing company can help fix the problem right away. We recommend choosing a company with a proven track record of success.
Professional Advice
It can be a bit confusing when it comes to choosing a water heater model to buy as there are various water heaters on the market. A company that has extensive experience with home water heaters can help you choose a model that best fits your needs and budget.
Right Size And Water Heater Type
When you buy a water heater online or at a hardware store, you deal with a salesperson, not a plumber. Chances are you're buying the wrong type or size of heater as the seller may not know all the right questions to ask. You may end up spending more than you need to. You can avoid this by contacting a licensed plumber. They can come to your house, check your old heater, and recommend a new, more efficient brand that better suits your needs.
Same Day Installation
Buying a water heater from a local store and outsourcing the installation can take several days. To ensure that you get the best possible services, it is always advised that you hire a professional. They can provide professional installation on the same day and won't leave till they satisfy their customers.
Code Compliance
When you install a gas or electric water heater, a conventional model or a tankless water heater, it is important to assure that all quality and safety standards are met. When installing a water heater, be sure to hire a professional company. This will guarantee that all quality and safety standards will be met in accordance with the manufacturer's recommendations and associated code requirements.
Saves You Money
If your water heater is damaged and can't be repaired, timely installation of your new water heater will help you save on energy costs. If your water heater is not working properly, your electricity bill will increase as the water will take longer to reach the proper temperature. Installing a new water heater of the latest model will save your electricity bill as it will be an up to date model that consumes less energy.
Leak-Free Connections
If there is a leak in the water supply line to the water heater, it will definitely cause you trouble. It will waste water unnecessarily and cause damage to your property. In addition to this, your water bill will spike.
Temperature Setting
There is a risk of serious injury from burns if the water heater thermostat is set too high. Also, operating the device outside the ideal temperature range will result in wasted energy. Always call an expert to install your water heater. Experts know the safe and proper temperature settings for different types of water heaters and make sure your device is set up for your needs and works efficiently.
Maintenance Advice
Another benefit of entrusting your water heater installation to a professional is that you can ask questions about water heater care and maintenance. They help you understand everything you need to do to run your water heater efficiently.
About Pro West Heating And Air
We provide unmatched HVAC services in Vancouver. We have a team of trained HVAC contractors that can help you with your heating and cooling system repair, installation and maintenance. We ensure 24/7 availability. Learn more about PRO WEST and our elite services. Contact us now!