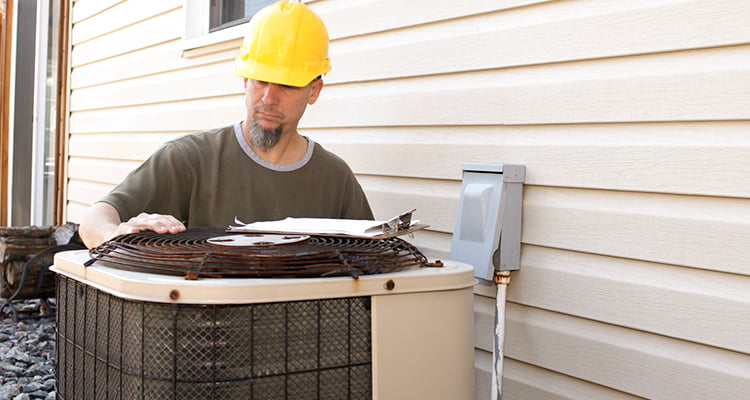 Air conditioners have become a basic necessity with summers' ever-increasing scorching heat. They are the only source of comfort when you get back home after a long tiring day and want to have a peaceful place to enjoy its cooling. However, as air conditioners are used for a long time and for an extended period of time, they tend to sustain a significant amount of wear and tear.
As a result, their performance is often compromised due to the wear and tear or any indoor or outdoor unit problem. As a homeowner, it might be difficult for you to repair your AC on your own due to a lack of knowledge, tools, and skills.
Hiring a reliable HVAC company for AC repair is one of the best decisions you can make to improve the longevity of your AC system. This blog post highlights the top benefits of hiring a professional AC repair company.
They Have The Necessary Experience
One of the biggest benefits of hiring a professional AC repair company is that they have the necessary experience for it. The structure of an AC indoor unit or outdoor unit is quite complex, without the necessary repair experience, you can lead yourself to more problems down the road. A professional HVAC company has the required experts who will be able to solve your problem much more quickly and efficiently, so your AC won't create the same problems again.
These Companies Are Insured And Licenced
Hiring an insured and licensed company will not hold you responsible for any damage or something that goes wrong during the AC repair process. Therefore, it is necessary to hire a licensed one and ensure that the AC repair contractor has passed a series of tests to ensure everything goes fine.
They are familiar with the ins and outs of the AC repair process. On the other hand, if you hire a company without any insurance or the necessary licenses, they might not cover any damages if something goes wrong during the repair or fixing process.
They Can Also Repair Unnoticed Parts
There might be some parts that are visibility damaged, and you think that only those parts need repairs and treatment. However, a professional company knows what gets affected and which parts need repair that might not be visibly damaged. In such cases, pros can find the hidden problems with your AC system that might be costing you more money and not giving you enough cool air.
They Can Handle Emergencies
A professional AC repair company knows how to handle emergencies promptly. It sometimes happens that problems can occur at inconvenient times, for example, during the summer, and you might want to fix your AC as soon as possible. You must hire a company that knows how to handle emergencies instantly and can help you with AC repair services in such situations.
They Have The Right Equipment
A professional AC repair company has the right set of tools and equipment to perform the job. They are familiar with the mechanical structure of the AC and know which part to disassemble and how. Having the right set of tools is important; otherwise, the parts might get damaged during the repair process.
Final Words
Apart from the benefits mentioned above, a professional AC repair company can clean your AC unit as well as work on it to achieve its peak efficiency. They fix those parts that might cost you money and repair any hidden damaged parts. Moreover, they can also offer you warranties and guarantees on your repairs for at least 30 days after the service has been rendered.
About Pro West Heating & Air Conditioning
PRO WEST's experts mean ensuring a quality job and customer satisfaction, which are just two of our fundamental priorities.
Our highly qualified technicians tackle everything — from repairing minor cooling problems in your HVAC system to cleaning huge mounds of dirt in your air ducts to anything in between. Moreover, our experienced technicians and sales staff ensure you have the right system for your needs.
If you need any type of HVAC services in Vancouver and the lower mainland, contact us today for personalized service.