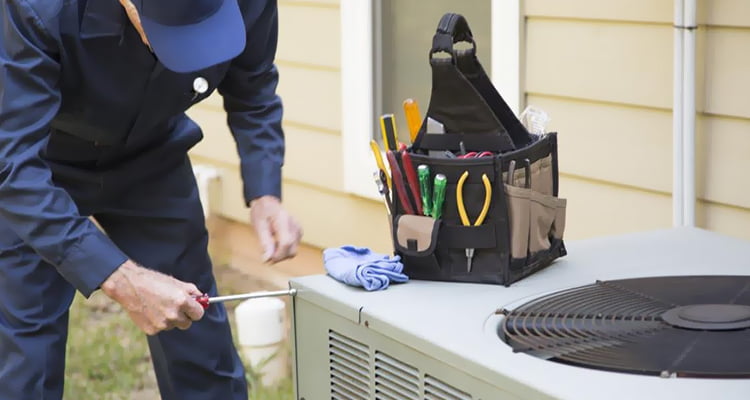 Summer is now in full swing. In Canada, temperatures can go up to 35 degrees Celsius in the early summer days. But that's not the only worry of residents in Vancouver and surrounding areas as rainfall is becoming more frequent with humidity levels expected to reach 60 to 70 percent in the region. Weather conditions like these make it increasingly difficult for people to stay indoors, especially without an efficient AC system to keep them cool.
Therefore, installing a new AC system or repairing your old one is advised if you want to ensure a comfortable and cool summer season for yourself and your family. Good air conditioning in a residential or commercial building guarantees a relaxing and comfortable environment that positively affects your mental and physical health. It also helps reduce stress and increase your work productivity.
Read this post to learn about some essential considerations you must make before installing an AC system for your home or business.
Why Do You Need An AC System?
Air Conditioning has become an essential item for the well-being and comfort of people in any residential or commercial setting. Moreover, for people who are prone to certain health conditions such as blisters, rashes, or hives caused by high heat and humidity, cool air and a humid-free area are an absolute necessity.
Therefore, investing in the installation of a good-quality air conditioning unit is vital to create a more comfortable environment for all. However, purchasing a new air conditioner for your home or business requires more research and thought than you realize.
How Do You Know If You Are Making The Right Choice?
Choosing the right AC unit for your home and business is important to make sure your investment does not go in vain. To effectively combat the mid-year heat and rainy season's humidity, you must select the right brand and model. Not doing thorough market research to understand all specifications of the model you are interested in buying and matching it with your needs is a big mistake a lot of people usually make.
One effective way to ensure that you are making the right purchase is by making a list of all accessible models and drawing a comparison between them. This might help you determine whether or not you are buying a framework that best fits your home or office.
Some Important Factors To Consider
Cost
Most people prefer buying an air conditioning system that fits their budget. However, before setting a budget, make sure you know what kind of air conditioning unit will fit the price. Reducing your budget too much will force you to make a compromise on the quality of the air conditioning system. This can be unwise as low-quality air conditioners usually do not work well for long before performance issues start occurring.
So the best way to ensure cost-saving without compromising on quality and other features is to invest in a well reputed air conditioning brand. It will help avoid repeated repair costs and bring down energy bills in the long run. You can contact a professional service to help you select the right air conditioning system that is both cost-effective and reliable for long-term use.
Duct System
It is important to make sure that your duct system is in good working condition before introducing a new AC system. If your duct system is old or inefficient, as much as 20 percent can leak into the environment. Therefore, to ensure that your cool air does not leak out ensure that all the joints are sealed properly.
Good ductwork is important for your AC framework since leaks can negatively impact its work efficiency and slow down the cooling process. If you already have a duct system installed, then you should clean it properly to restore it. Hire a professional HVAC installation service provider to inspect your ductwork and seals, and determine potential problems like biliary obstruction.
Air Quality
AC systems have predefined air quality requirements and specifications that are determined by HVAC manufacturers. It is imperative that you maintain this particular air quality within your home or office to make sure that these systems provide efficient and effective cooling. You can contact a professional AC installation company and ask them what the most suitable and cost-effective air quality control device is for your home or business.
About Us
At Pro West, we offer expert services in repairing, installation, and maintenance of air conditioning, heating, hydronic, and humidifier systems to our residential and commercial customers in Vancouver and the lower mainland region. Contact us today for more information about our services.