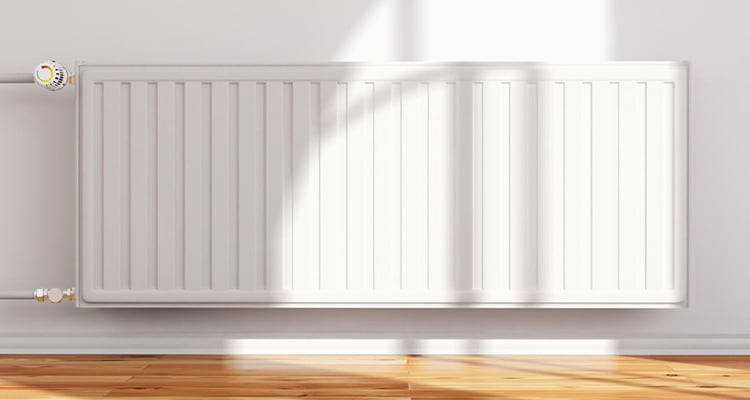 One of the most well used heating systems for large buildings that has sat on the market throne for decades is the hydronic heating system. The reason for its widespread use is related to its ability to effectively heat and cool large buildings such as offices, campuses, and more. The hydronic system can be used to loop both hot and cold water through the pipe system.
Unlike traditional systems such as gas, heat pumps, and electric furnaces, the hydronic heating system is a practical, efficient, and effective alternative for heating and cooling residential and commercial buildings. It can provide a well-directed heating system while being cost-effective and having few installation and operation difficulties.
Compared to air, water is a much better heat transferring medium. Therefore, hydronic heating systems have better performance compared to conventional air-based systems. Hydronic systems have numerous benefits in addition to their cost-effectiveness.
Continue reading to find out more about some of the top benefits offered by hydronic systems.
It Is A Cost-Effective Alternative
The cost of running a hydronic system is estimated to be 20 to 30 percent less than the operating cost of conventional central heating or gas ducted heating systems. This is an excellent indicator of how installing a hydronic system can benefit your home and business.
Apart from the initial upfront payment for the installation cost, the operational cost of the hydronic heating system will leave you without long-term high running costs. In addition to this, as most hydronic heating systems utilize gas boilers, you can achieve efficiency levels of up to 95 percent with considerable savings.
It Is Cleaner And Healthier
Something that most homeowners do not realize is that their regular central heating systems are home to a number of dust particles and microscopic contaminants. Countless bacteria, allergens, and dust mites are floating around in the same air that you and your family members breathe.
Hydronic heating is a healthier alternative for heating and cooling your home or building. Its heating mechanism is very simple, where the water is first heated and the heat from it then radiates via special radiators around your home. This way, it effectively eliminates the constant cycle of dust and dirt blown into the air.
The hydronic heating system is both allergen-friendly and good for those with breathing issues like asthma. With its additional benefit of providing warmth in the same way nature does, the installation of a hydronic system is a healthy and effective way to heat your home.
It Is A Lot Safer
Before finalizing your choice, one important factor that you must consider is the safety aspect of the system.
The hydronic heating system does not have any exposed electrical components or flames and is completely sealed off. It has a lower risk percentage of a fire hazard and offers quality heating in volume with safety as its top priority.
It Is An Eco-Friendly Alternative
The most eco-friendly form of heating is hydronic heating as it only requires water and natural gas. In addition to saving on your energy bills, using hydronic heating can also help the planet by reducing your overall energy consumption. It is known to be an energy-efficient technique because of its ability to operate 2 or more separate piping systems from a single hydronic boiler. Unlike other electricity-dependent heating systems, the total energy used by hydronic heating is 70 percent less.
About Us
At Pro West, we offer expert services in the repair, installation, and maintenance of air conditioning, heating, hydronic, and humidifier systems to our residential and commercial customers in Vancouver and the lower mainland region. Contact us today for more information about our services.