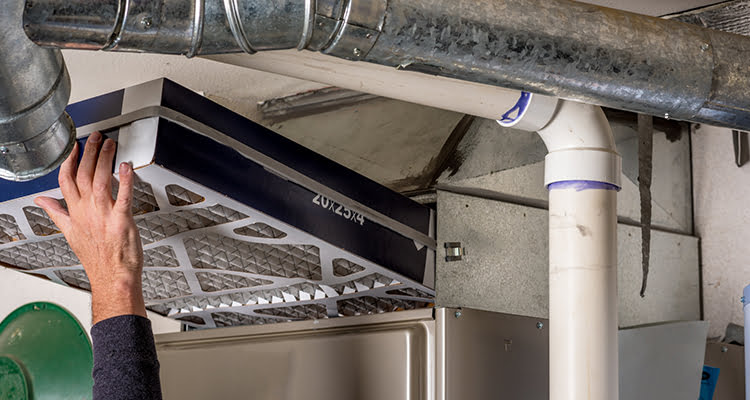 Winter is often a time of the year when everyone is looking forward to enjoying the holidays with their family and friends. You dream about sipping a hot cup of coffee or hot chocolate while playing games or watching TV in your warm, toasty living room. But the dream is short-lived if the temperature indoors isn't kept warm due to a malfunctioning furnace.
Furnaces play a very important role in keeping the inside of your home warm and liveable. Cold weather causes the most strain to your heating system. So, it's important to ensure that the system is always in good working condition, especially before each winter. However, there are times when you get so caught up in your daily life that you might overlook essential furnace repair or maintenance work.
Read on to learn about some of the signs that may indicate that your furnace needs immediate professional care.
Dirty Air Ducts And Filters
The most obvious sign that your furnace requires immediate care and maintenance is that it has dirty air ducts and filters. Air filters play an essential role in protecting the furnace's delicate parts from dirt, dust, and grime. For instance, the blower fan of your home's furnace might shut down completely if its air filters are clogged. This fan is responsible for blowing warm air into your home, and it is protected from the dirty air – pulled in from the return duct – by air filters.
You must pay close attention to your furnace for any visible signs of damage. Perform a self-inspection to ensure that its air filters and air ducts are in good condition to avoid it from breaking down. If you notice signs of dirt on the filters of your furnace, make sure to schedule a furnace maintenance appointment with a professional. Also, it is advised that you get a replacement of your 1-2 inch air filters after every three months to extend your furnace's life.
Uneven Indoor Heating
Your furnace is supposed to help keep you warm by heating up the inside of your home. However, if you feel that some areas of your home are not warm enough or are on the cooler side, then you might have an issue at hand. Uneven heating is an indicator that your furnace needs some repairs. Uneven heating can either be due to dirty air ducts or the air escaping from your home through a leak in a wall or door.
To solve this problem, you must ensure that the furnaces' filters and vents are clean and unclogged. Ensure that your windows and doors are properly shut while the heating system is running for effective results. In addition to this, use door snakes and weather strips to prevent heat from escaping out.
However, if doing these things does not improve the warmth of your home, then it is time to contact professionals from a furnace repair company to fix the problem.
A Spike In Your Utility Bills
Your heating system is an essential feature of your home and plays a vital part in keeping everyone comfortable during the cold weather. It does this by ensuring that the indoor environment remains as warm as you want it to. However, any issue with your furnace can cause it to perform poorly. For instance, a faulty furnace with inefficient performance can significantly hike your energy bills.
A sudden spike in your energy bills in the middle of winter is an obvious indicator that there are some issues with your furnace. Due to wear and tear over time the system might be operating in less than optimal working condition. If your electricity bill is more than it was last year, then it is best to get your furnace checked by a professional.
About Us
At Pro West, we offer expert services in repairing, installation, and maintenance of air conditioning, heating, hydronic, and humidifier systems to our residential and commercial customers in Vancouver and the lower mainland region. Contact us today for more information about our services.