SL 20-160G3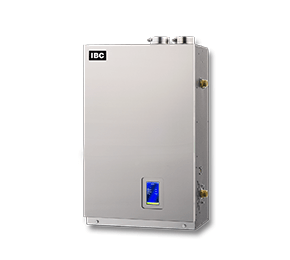 Why we love this product.
Advanced touchscreen boiler controller
Dual piping options
Experience outstanding energy efficiency with a high rating of up to 96% AFUE
Multiple zone pump control
Details
The SL 20-160G3 is a high residential high-efficiency condensing boiler designed to provide exceptional heating performance while optimizing energy consumption. With its Touch Screen Boiler Controller, this model offers express setup, remote monitoring, and diagnostics capabilities, providing convenient control and access to system information. The intuitive user interface, along with convenient features like USB programmability and true native BACnet compatibility, guarantees a smooth user experience. The simplified load pairing and visible flame current further enhance the convenience and efficiency of this boiler.
SL 20-160G3 Boiler Features
Advanced Touch Screen Boiler Controller with express setup, remote monitoring, and diagnostics capabilities.
Dual piping options are available for versatile installation.
High efficiency up to 96% AFUE for significant energy savings.
Multiple zone pump control for up to 4 zones, eliminating the need for external pump controls.
Approved PVC/CPVC/PPs are venting up to 480ft, providing installation flexibility.
Patented MFZ Technology for enhanced component durability and moisture management.
Built-in CSA/UL approved LWCO and manual reset high limit for added safety.
Direct connection to IBC Indirect Water Tank without a primary loop for simplified setup.