S9V2 Gas Furnace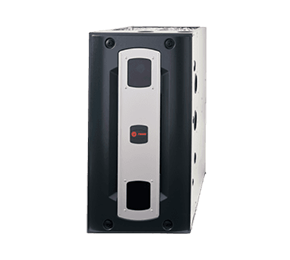 Why we love this product.
Efficient And Reliable Performance
Consistent Home Comfort
Lower Utility Bills
Innovative Efficiency
Call for Pricing
Details
The S9V2 Gas Furnace is a highly efficient and reliable heating solution that offers consistent home comfort while reducing utility usage. This furnace ensures a cozy ambiance throughout the year with its structurally sound design. Its two-stage operation minimizes temperature fluctuations, providing even and efficient heating for your home. The S9V2 is famous for those seeking innovative efficiency and dependable comfort. 
S9V2 Gas Furnace Highlights
The S9V2 gas furnace is designed for optimal energy efficiency, helping lower utility bills while keeping your home warm.

With solid construction, this furnace ensures durability and reliability for long-lasting performance.

Say goodbye to temperature fluctuations as the two-stage operation maintains a steady and comfortable temperature throughout your home.

The S9V2 heats your entire home, providing warmth to every corner, no matter the weather outside.

Enjoy a cozy and inviting atmosphere with the S9V2 furnace, making your home a welcoming haven all year round.

This furnace offers dependable performance, ensuring that you have a reliable heating system that will keep you comfortable for years to come.

The S9V2 operates quietly, allowing you to enjoy a peaceful environment without disruptive noise.

With innovative features, the S9V2 maximizes efficiency and optimizes performance, enhancing your overall heating experience.

The S9V2 gas furnace is designed for hassle-free maintenance, saving you time and effort in keeping your heating system in top condition.

The S9V2 is a popular choice among homeowners, known for its efficiency, comfort, and reliability. Consult with your local HVAC technician to learn more about the benefits it can bring to your home.