NPE-240A2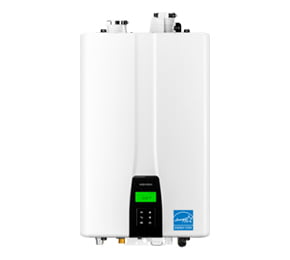 Why we love this product.
High-efficiency condensing technology
Exceptional durability
Versatile installation options
Ultra condensing efficiency
Details
Experience the pinnacle of efficiency and performance with the NPE-240A2 advanced high-efficiency condensing tankless water heater. This innovative unit offers unmatched energy savings, enhanced durability, and versatile installation options. Enjoy a constant supply of hot water, reduce your environmental footprint, and simplify your life with user-friendly controls. Upgrade to the NPE-240A2 and elevate your hot water experience.
NPE-240A2 Features
Max Input: 199,900 BTU/h
Indoor or outdoor wall-hung installation
Residential and commercial use
½" gas pipe capable of up to 24′
Field convertible gas system for versatile installation options
Ultra condensing efficiency for maximum energy savings
Dual stainless steel heat exchangers for exceptional durability
Low NOx emissions (20ppm) for a cleaner and greener environment
SCH 40, 2″ venting up to 75′
Cascading capable of larger applications
EZNav multi-line control panel with built-in intuitive software
Built-in HotButton control panel for quick adjustments
Common vent up to 12 units for efficient installation
2″ PVC venting up to 75 feet, allowing for flexible installation
Vent Installation Detector (VID) for added safety
Dual Venturi system for better combustion control and turndown ratio
ComfortFlow® NPE-A2 built-in recirculation system for instant hot water supply
Dual stainless steel heat exchangers for exceptional durability
1/2″ gas pipe capability up to 24′ (subject to local codes) for easier retrofit applications
Invest in the NPE-240A2 and experience unmatched comfort and efficiency in your home or commercial space.