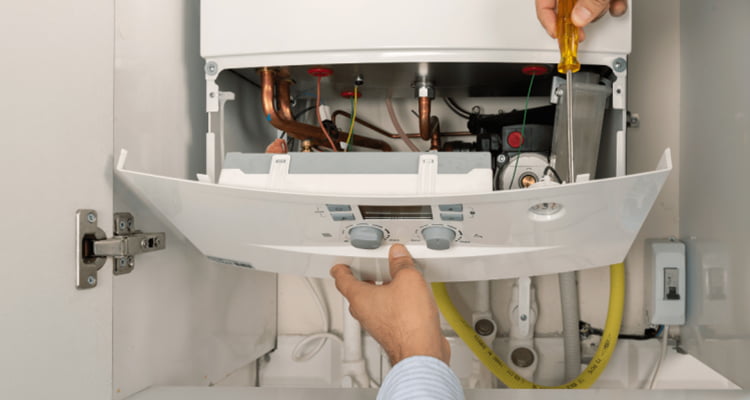 In Vancouver, winter can be harsh on the home's heating system, and it's important to ensure you can run the whole season without disruption. Getting boiler repair Vancouver, including check-up and maintenance, is crucial to ensure your home is running efficiently through the colder months. Not only is a consistent, warm temperature inside the home a part of daily comfort, but it's also important for regulating other areas of the home such as preventing pipes from freezing and electrical systems operating normally.
Top Signs Your Boiler Unit Needs Repair
Foul Odour from Boiler or Pipes
Heating systems may have a faintly burned odour when they are first used in the year, as dust burns away from heated pipes. This smell should go away quickly, however, and should never linger. Likewise, a sudden foul odour emitted from the boiler or pipes during regular usage could be a sign of a safety hazard that must be addressed by a technician immediately. If you detect a foul odour, turn off the boiler system immediately and contact the technicians at Pro West Heating & Air Conditioning.
Inefficiency in Heating
An inefficiency in heating can be identified by how well the boiler heats your home – and whether it heats it evenly – as well as how your fuel costs stack up. If your fuel costs are significantly higher than they should be for the time of year, your boiler might be to blame. While fuel rates change, your boiler should never use a significantly higher amount of fuel without a corresponding level of usage. Likewise, the house should always be heated evenly; uneven heating could be the result of a clog in the pipes or another issue that should be resolved as soon as possible.
Boiler System Is Leaking
If your boiler system is leaking either around the boiler itself or from any piping, it should be serviced immediately before further damages occur. Many people believe that boiler leaks are common and low priority, however, this can be a symptom of more significant underlying issues and a lack of routine maintenance. Boiler leaks can affect other areas of the home and lead to costly repairs, such as mould remediation, water damages, and other problems.
Hot Water Won't Stay Hot
If your hot water takes a long time to warm up or doesn't stay warm for long, your boiler system may be in need of maintenance or water heater repair. In an efficient system, the hot water should be heated quickly and stay hot longer, providing your home or business with reliable access to hot water.
Boiler System is Outdated
If your boiler is older, it can lose efficiency over time. If your boiler system is over 20 years old, it's likely to exhibit problems and needs repair more often than a boiler that is newer and more cost-efficient. Likewise, an outdated boiler system may prove difficult to repair as the parts become obsolete or are no longer offered by manufacturers, preventing technicians from repairing it at all. If this becomes an issue, it is best to replace the boiler with a newer model before a major issue results in safety hazards or costly repairs.
Boiler Cycles on and off Repeatedly
One warning sign that your boiler is at the end of its lifecycle or might be due for servicing and repair is if it continuously turns on and off in short cycles. If it runs for 5-10 minutes before shutting off, and turning back on a short time later, you might be due for boiler repairs. The cause of the cycling may be due to a faulty thermostat, valve, or pump. It may also be the result of little or no maintenance in previous years. A technician should be called to assess the symptoms and identify the root cause of the problem.
Boiler Flame is Yellow or Discoloured
Typically, your boiler should have a blue flame. If the flame is yellow, it could indicate the presence of carbon monoxide, which is an odourless, toxic gas that can be fatal. Flames that appear discoloured in other ways, such as orange or green, also cause for concern. If your boiler has a discoloured pilot flame, it could be a safety hazard. Turn off the boiler immediately and call a boiler technician to assess the problem and repair it accordingly.
How Much Does It Cost to Fix a Broken Boiler?
The cost to fix a broken boiler can range depending on the parts needed and the amount of labour it will take to resolve the issue. Not every boiler problem is equal. At Pro West, we are happy to provide you with an estimate ahead of making repairs so you can plan ahead for your repairs.
How Often Shoulder Boilers Be Serviced? Boiler Repair Basics
You should have your boiler serviced every year if you want it to continue running smoothly without surprise repair costs. (
1
)
Unless your boiler or furnace is brand new, you should have it periodically serviced by a professional to keep it running cleanly and efficiently. Forbes.com
Boilers under 5 years old may not have significant issues, however, it is still recommended to have them checked at least once every two years. Routine maintenance may be covered by the boiler's warranty. It's important to always check your heating systems and units regularly.
How Long Do Boilers Last?
The average lifespan for your boiler system is between 15-20 years. If properly maintained and repaired quickly, the lifespan the boiler may increase to 25 years, however, repair costs are typically much higher, and parts may no longer be available for these systems. Less expensive or smaller models may cost less initially but often have a reduced lifespan of 10-15 years, necessitating a replacement installation.
Is It Worth Repairing a 20-Year-Old Boiler?
In most cases, it is not worth repairing a 20-year-old boiler system, either in considering cost or maintenance frequency. At Pro West, we typically recommend that boilers are replaced every 15-20 years to maintain a safe and efficient heating system within the home or business. Once a boiler system is old enough, the lack of fuel efficiency, higher costs to maintain, and difficulty in sourcing replacement parts is a driving factor for recommending a full replacement of the system.
Are Boilers Covered by Home Insurance?
No, most boiler repairs or replacements are not covered by standard home insurance. Depending on the level of coverage you have, as well as the type of repairs and circumstances of the repair, there is a chance that your insurance will cover these costs, however. Alternatively, manufacturer's warranties may cover routine maintenance costs for the first year or two of the boiler's installation.
For Boiler Repair Vancouver Chooses Pro West Heating
Pro West Heating & Air Conditioning is the top choice for many Vancouver residents, as well as residents of neighbouring regions around Vancouver, Burnaby, Surrey, Langley, Coquitlam and more. Our team provides excellence in repair, installation, and overall maintenance. As fully-insured technicians, you can rely on our expertise in assessing the overall health of your boiler system, and repairing it with as little downtime as possible when problems arise. When it comes to the health of your home and the comfort of your family, why do you choose anyone but the best in the business?
Vancouver BC Boiler Repair, Installation, Replacement and Maintenance
Our best boiler repair technicians provide boiler maintenance, boiler installation Vancouver services, routine servicing and more. For your next
boiler repair
or maintenance service, give us a call today and see why so many Vancouver residents recommend our professional technicians. We specialize in home boiler repair. We also do air conditioning repair, installation and servicing. We cover all areas in the Lower Mainland, BC including Vancouver, Burnaby, Surrey, Langley, Coquitlam and more. Call us today for your boiler repair needs! If you need a service technician ASAP, we're here for you.
References:
Forbes.com, 5 Steps to Improve Your Heating System Now, https://www.forbes.com/sites/houzz/2013/12/05/5-steps-to-improve-your-heating-system-now/?sh=1a5ebce1c4f1