SL 30-199G3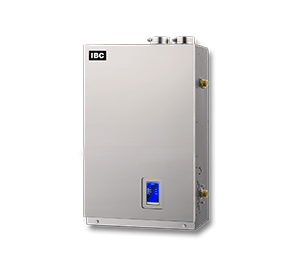 Why we love this product.
Easy setup and monitoring
High efficiency up to 96% AFUE
Multiple zone pump control
Versatile connectivity options
Details
Upgrade your residential heating system to the SL 30-199G3 boiler, a true powerhouse that combines exceptional performance and efficiency. Designed with the latest technology, this top-of-the-line boiler is equipped with an advanced touchscreen controller that takes convenience to a whole new level. With the express setup, remote monitoring, and easy USB programmability, managing your heating system has never been easier.
SL 30-199G3 Boiler Features
Touch Screen Boiler Controller: Enjoy the convenience of an advanced touch screen controller that allows for express setup, remote monitoring, and easy USB programmability.
High Efficiency: Achieve better efficiency with up to 96% AFUE, saving energy and reducing utility bills.
Multiple Zone Pump Control: Control up to 4 zones directly from the boiler, eliminating the need for external pump controls and streamlining the installation process.
Venting Options: The SL 30-199G3 is PVC/CPVC/PPs approved, allowing for venting up to 480ft. This flexibility enhances installation possibilities.
Patented MFZ Technology: Experience enhanced durability and longevity with the patented moisture management system that protects all components in the boiler.
Built-in Safety Features: The boiler comes with a built-in CSA/UL-approved LWCO (Low Water Cut-Off) and manual reset high limit for added safety and peace of mind.
Easy Integration: Connect your IBC Indirect Water Tank directly to the boiler without the need for a primary loop, simplifying the overall system design.
Turndown Ratio: The boiler offers a turndown ratio of up to 8:1, providing the power to heat your home efficiently in extreme weather conditions and reducing short cycling during milder weather.
Outdoor Reset Control: Enjoy the advantages of the built-in outdoor reset control, which automatically adjusts the water temperature according to the outdoor conditions, ensuring both optimal efficiency and comfort.
Reverse Flow Detection: The SL 30-199G3 features reverse flow detection, ensuring the boiler operates safely and efficiently.
Warranty Coverage: Enjoy a 5-year limited manufacturer's parts warranty and a limited lifetime residential heat exchanger warranty, providing you with long-term protection and peace of mind.