S9X2 Gas Furnace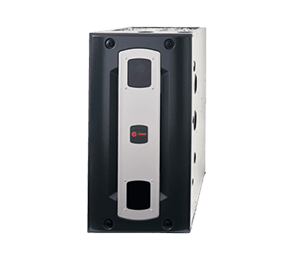 Why we love this product.
Fuel-Efficient Design
Two-Stage Heating
Automatic Fuel Usage
Versatile Compatibility
Call for Pricing
Details
The S9X2 Gas Furnace stands out with its fuel-efficient design and impressive up to 96% AFUE rating, ensuring optimal heat conversion. With two-stage heating and Vortica™ II Blower technology, it delivers consistent comfort and operates quietly. The furnace features automatic fuel usage and run-time adjustment, resulting in energy savings and lower utility bills. It also offers a re-designed cabinet platform, high-quality heat exchangers, and a fully insulated cabinet for quiet operation.
S9X2 Gas Furnace Features
Re-designed cabinet platform for easy installation in tighter spaces

CTM blower motor for efficient airflow and quiet operation

Heavy gauge, a two-tone powder-painted cabinet for durability and visual appeal

Stainless steel primary and secondary heat exchangers for reliability and longevity

The insulated cabinet ensures quiet operation, reducing noise disruptions

Two-stage gas heat provides enhanced comfort, quieter operation and minimizes temperature fluctuations

ECM Constant Torque, a high-efficiency motor for electrically efficient performance

Three-way poise (U, HL, HR) plus dedicated DF for more accessible model selection based on installation requirements

24v IFC compatibility with most thermostats, ensuring easy integration

Matches with single-stage or 2-stage AC or HP, offering flexibility in system design

34″ height allows for easy fitting in tight spaces or with larger coils

The dealer-friendly design makes installation and servicing hassle-free

Certified 1% airtight, meeting the strictest building codes

ENERGY STAR certified, providing validation of its efficiency and energy-saving capabilities