QuikBox™ Media Cabinet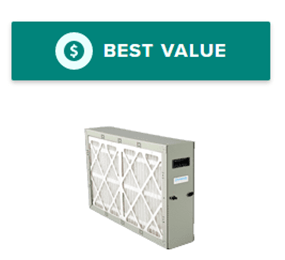 Why we love this product.
Easy to install filter that's up to 20 times more effective than 1" filter.**
Effective filtration throughout your home
Cleaner air for you and your family
Traps particles as small as .2 micron.
Details
A system that works smarter. For efficient removal of household dust and allergens a QuikBox™ media cabinet is a sensible and affordable solution for all homes. Our perfect fit design filters, available in 9 sizes, match our equipment for neat and easy install.
QuikBox™ Media Cabinet Highlights
Up to 20 times more effective than a standard throwaway filter, depending on the filtration option you choose
Available in a variety of sizes
Fits in tight spaces and in virtually any position
4.7 inch pleated filters
Warranty
Your local dealer can provide a copy of your owner's manual. Find your local dealer. We stand behind every one of our products. To learn more about your warranty or to register your products, click here.
Download the Product Brochure